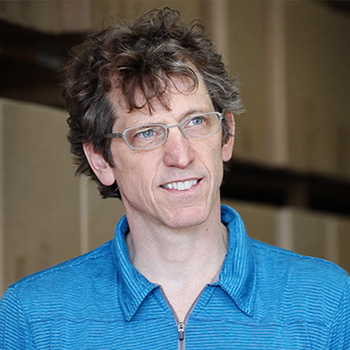 I have over three decades of experience in the bike and outdoor industries. Most recently I was CEO of Reynolds Cycling, where we orchestrated a simplified, diversified product strategy that lead to growth and a merger with Hayes Performance Systems in late 2018.
In 2016, I became CEO of Nutcase helmets where we managed a turnaround that brought the company to profitability in a matter of months through better expense controls and sales channel management. We implemented a MAP pricing policy taking out off-price retailers and replacing them with a managed pricing strategy that supported our retail partners. This enabled us to increase sales via our DTC channel through both our own website and via Amazon, all within MAP restrictions. This combined with innovative new helmet designs and timely introductions got the company growing. Eventually we sold the company to Bravo Sports.
From 2012 to 2015, I was the CEO of Club Ride Apparel. When I started with the company, it was a small start up. We took the company to the next level by improving products, hiring key staff, and organizing bank and private equity financing to support 13.5X times sales growth by the time I left.
In 2004, I joined Scott Sports to reintroduce Scott bikes to the US market. With our strong team, sales for Scott Bikes North America grew from zero to the largest product division (bike, ski, moto, outdoor, run) in the US. We added a global bike marketing strategy before the company CEO bought back the company.
In my earlier years, I worked with my father to build Cannondale, starting with the company at age 11, and coming on full time after completing college. In 1987, I moved first to Europe and then to Japan to start Cannondale Europe and Japan, both of which were rapid growing and highly profitable divisions for Cannondale.
When I left in 1997, the company's sales supported an IPO, and Cannondale was the premiere global bike brand. Later, I returned as co-president to help manage Cannondale's restructuring.
My specialty is managing businesses. I build brands at a reasonable cost, raise funds when needed, locate the talent to innovate exciting product lines, and integrate eCommerce and Brick & Mortar sales for a seamless marketing plan.
No business grows without setbacks. I have experienced almost every difficult scenario a company can encounter. I am comfortable navigating challenging situations that require bank, BOD, and stakeholders all pulling together to return the company to health. CrankTank's goal is to help companies make the best products, to find opportunities to improve sales, increase margins, and improve cash flow.
SENIOR MANAGEMENT CEO
BRAND BUILDING AND AUTHENTICITY
e-COMMERCE AND TRADITIONAL MARKETING
INVESTOR RELATIONS
FINANCIAL PLANNING
INTERNATIONAL BUSINESS EXPANSION
PRODUCT PLANNING AND RATIONALIZATION
EXPERIENCE: REYNOLDS CYCLING / 2017-2019
PRODUCT DEVELOPMENT – IMPLEMENTED GOOD, BETTER, BEST PRODUCT STRATEGY
DEVELOPMENT OF DISTRIBUTION CHANNELS, OEM, DISTRIBUTOR, B2B, DTC
MANAGED COMPANY SALE PROCESS
EXPERIENCE: NUTCASE / 2016-2017
Product Planning
Investor Strategy
Sales Planning and Strategy
Marketing and Branding
Financial Budget and Banking
International Sales and Subsidiary
EXPERIENCE: CLUB RIDE / 2012-2015
Rapid growth and addition of staff including CFO, Designer and Marketing
Development of distribution channels
Advisory board of industry veterans
Budgeting process established
Raised Capital
Formal BOD
Branding
Full sales force in bike and outdoor industries
International trademarks and distribution established
EXPERIENCE: SCOTT SPORTS USA / 2004 – 2010
Re-introduced Scott bike line to United States
Grew division to over $20M in revenue with over 700+dealers
Set direction and tone of global marketing
Hired staff and sales team for US of ce
Developed branding guidelines for US market
Involved in global product development
EXPERIENCE: CANNONDALE / 2003
EXPERIENCE: JUNIOR DEVELOPMENT CYCLING FOUNDATION / 1999 – 2000
Recognized need for grassroots cycling development

Created foundation to develop Junior cyclists

Hired director to build foundation

Integrated foundation into USA Cycling
EXPERIENCE: CANNONDALE 1984 – 1998
ROLLINS COLLEGE

Major: Business Administration Minor: Communications Orlando, 1984

COLUMBIA UNIVERSITY

Marketing Seminar Italy, 1989

INTERNATIONAL SCHOOL OF MANAGEMENT

Finance Course Paris,1990

HARVARD BUSINESS SCHOOL

President MBA Program Boston, Summer 1997-1998