Crankworx Whistler is iconic. There's no bigger show on earth as it relates to the freeride movement. I was fortunate enough to be at the first Joyride back in 2003 when it was part of the Whistler Summer Gravity Fest. Then, I started making pilgrimages to the Whistler Bike Park sometimes several times a year. It's been almost a decade since I've been back to Crankworx, but seeing how the Park has evolved, and the sheer numbers of diverse people enjoying Freeride, it's astounding.
A lot of friends expected me to pull the plug on this trip. I was a little embarrassed and disappointed to admit that only three weeks before Crankworx I broke three ribs on my dirt bike. After breaking my fibula back in January on my snowbike, and recovering fully from that, riding bikes during Crankworx wasn't looking good. Since I'd opted to bring my family this go around, all I could think about was the possibility that I'd have to miss riding with my kids in the Bike Park, something I'd been looking forward to for months.
The 2023 Crankworx was a bit of a "reboot" of the event since Covid shut it down in 2020, so it felt like a reunion of the Freeride world. There were plenty of exibitors in the Village, loads of people spectating and tons of activities surrounding the event. It felt to me that the industry was optimistic and healthy at Crankworx. 
One highlight this year for me was the opportunity to ride the new AlpX Hidden Peak Alpine Trail trail with the Pinkbike.com team. The trail is accessible by helicopter, it starts in the high alpine and continues 10 miles down to the valley floor. Another "best day ever" in the Whistler backcountry to put on your bucket list.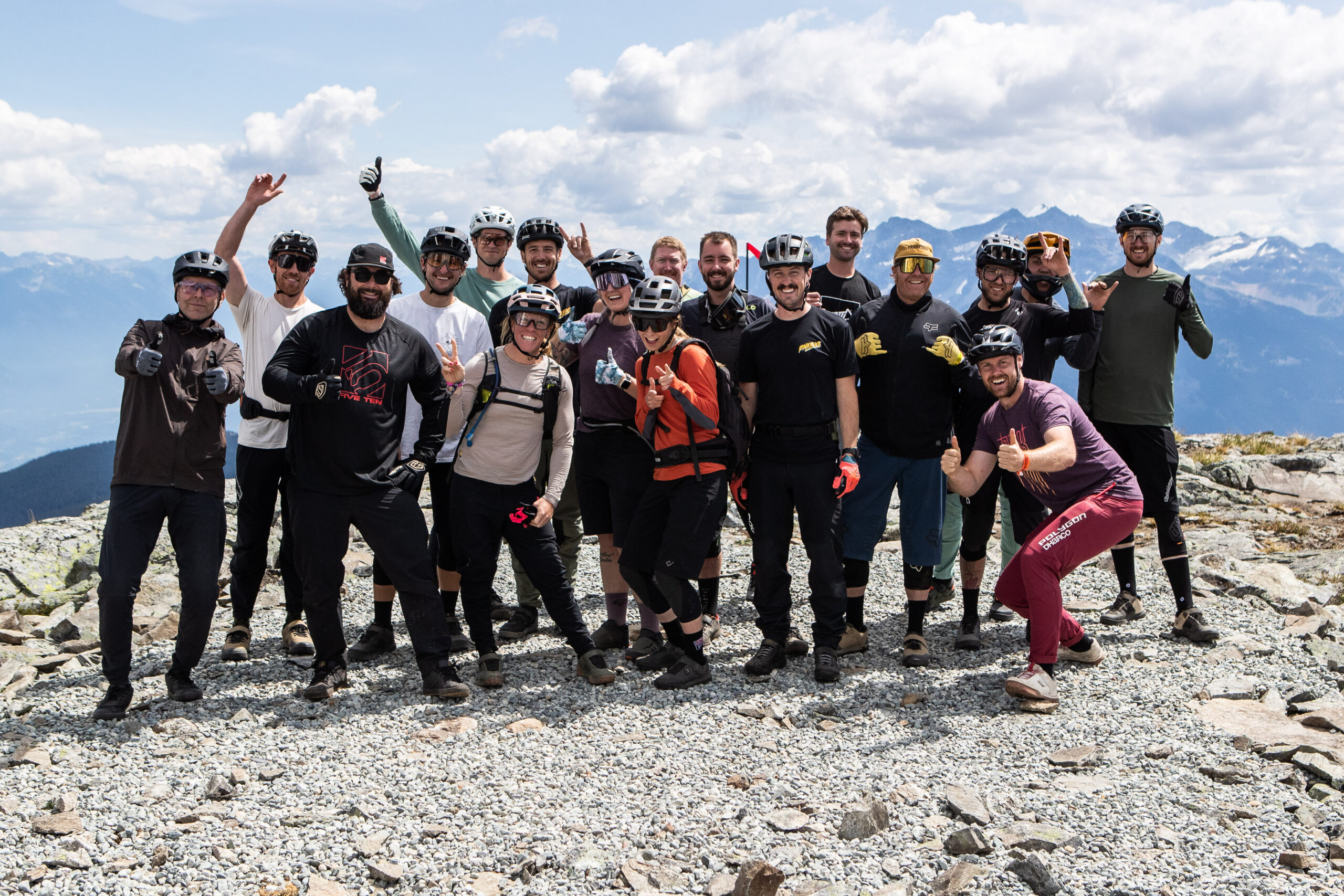 Freeride Entertainment debuted the new "Nothing's For Free" movie, a literal history of the Freeride movement in Mountain Biking. This movie was a walk donw memory lane for me, highlighting the shoots and segments and events that were at the ground level of the Freeride scene. Definitely a "must watch".